Religious hymns are also an important part of the Volga German culture. It was the Protestant Volga Germans who early on produced the famous collection of religious songs entitled, Wolga Gesangbuch. By 1926, the Gesangbuch had gone into at least twenty-five printings and probably a few more since then as you may still purchase your own new copy today. The book remains a collection of some 878 religious Christian hymns categorized by type but published without a single musical note. Many songs such as Nun danket alle Gott ("Now Thank We All Our God") - written by Martin Rinckart (1586-1649), were brought from the German homelands.
Suggestions were given in the book as to authorship and which melody went with which text. The Volga Germans knew well many of these melodies by heart and sang them strongly day in and day out. For many Volga German emigrants, the Wolga Gesangbuch was one of the few possession they brought with them to the new world.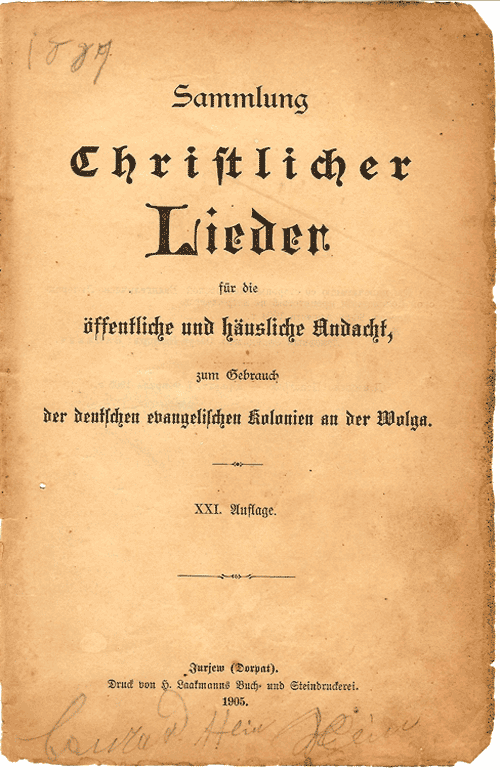 The hymn "Gott is die Liebe" is one of the favorites sung by the Volga Germans. The melody originated in Thüringia in 1840 and the lyrics were written in 1852 by August Diedrich Rische. The German Russian pastors in Riga were likely acquainted with the song and it found its way to the German colonies in Russia.